Dr Rakhi Basu
Dr Basu was born in Scotland and educated in England and India. She has an MBBS and a Diploma of Obstetrics and Gynaecology from Calcutta, India and has worked in Obstetrics in India and Australia.
She was awarded Fellow Royal Australian College of General Practitioners and Diploma of Royal Australian & New Zealand College of Obstetrics and Gynaecology (Advanced) in Australia after training in hospitals and practices in Victoria. She has worked in General Practice and Obstetrics in Victoria, Tasmania and Queensland.
Dr Basu enjoys the variety of care that General Practice involves and can offer antenatal shared care and working collaboratively with her patients' preferred delivery hospitals. She also enjoys caring for older patients and patients experiencing mental health problems.
Outside her professional life, Dr Basu loves her pet cockatiel, Joey and enjoys gardening.
Areas of Interest
All aspects of general practice
Child and family health
Elderly care
Family planning
Gynaecology
Health promotion
Implanon insertion & removal
Management of Chronic Disease
Shared antenatal care
Cervical screening
Antenatal care
Women's health
Please phone the practice on 5366 7999 if you wish to book an appointment for a MIRENA or Implanon insertion or removal.
Pap smear
Languages Spoken
Bengali
English
Book Appointment with Dr Basu

Dr Faiza Ishrat
Dr Faiza completed her medical degree in Pakistan. She started working in Australia in 2016 as a psychiatric doctor at Bendigo Health. Dr Faiza then spent a few years at Barwon Health as a Senior Doctor, rotating through a variety of departments.
Dr Faiza completed a Certificate in Women's Health from RANZCOG at Barwon Health in 2018, and the same year finished a Diploma in Child Health (SCHP) from the University of Sydney.
Dr Faiza commenced her training as a General Practitioner from RACGP in 2019, and thoroughly enjoys working in a community setting. Her passions include providing long-term and quality care to her patients.
Outside of medicine, Dr Faiza is the mother of young children. Her hobbies include cooking and reading.
Areas of Interest
Child & Adolescent Health
General Family Medicine
General medicine
Chronic disease management
Musculoskeletal
Mental health
Women's health
Languages Spoken
English
Hindi
Urdu
Book Appointment with Dr Ishrat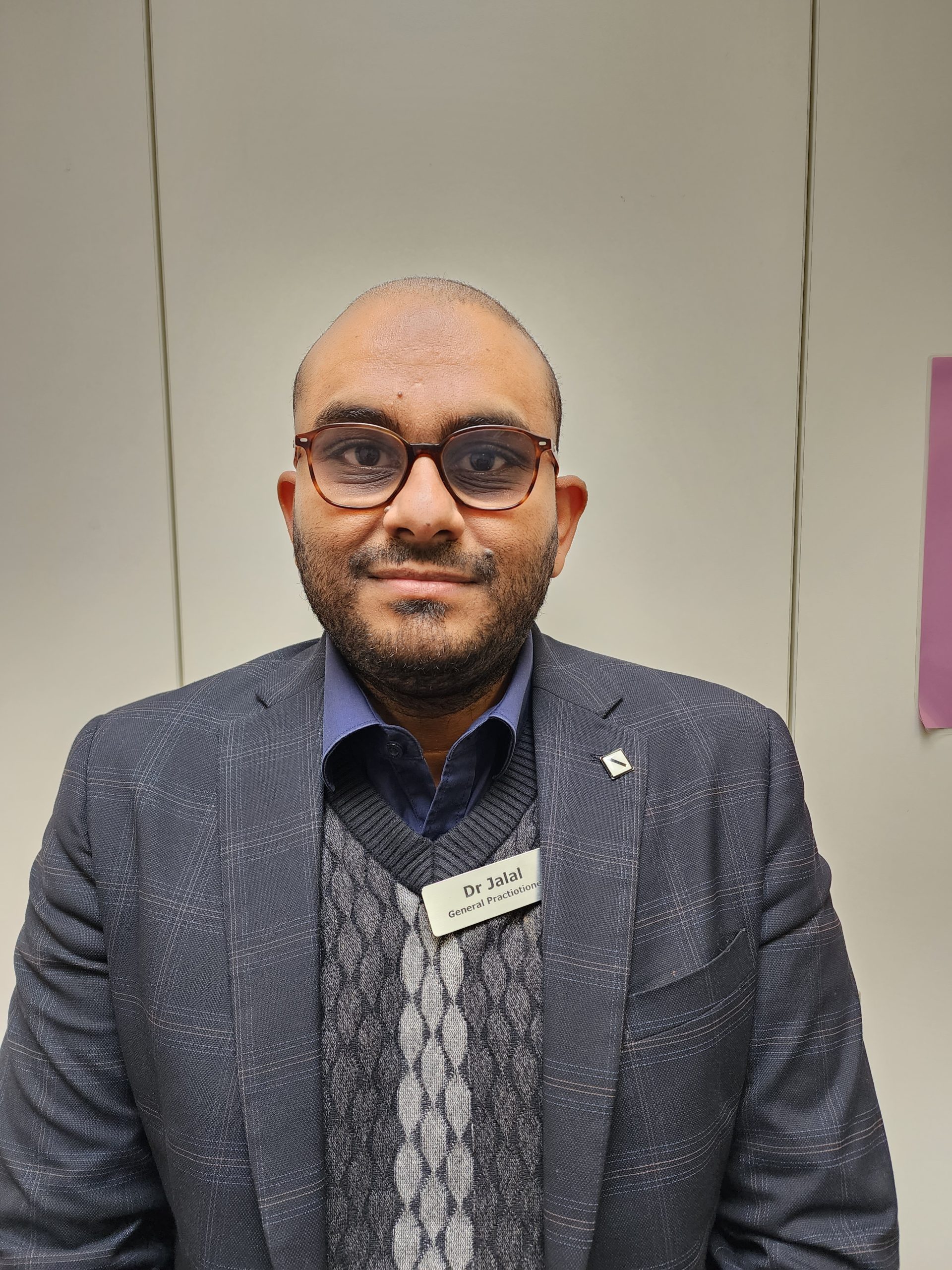 Dr Ahmed Jalal
Dr Jalal is a qualified registered General Practitioner in Australia and other countries. He was born in Riyadh and graduated from the International University of Africa with MBBS Degree in 2008.
Dr Jalal completed the Australian Medical Council assessments and has gained the Australian Medical Council Certificate. Dr Jalal has also completed the PEP educational part of the training for the fellowship with the Royal Australasia College of General Practitioners RACGP.
Dr Jalal joined mecwacare Ballan Health and Care Services after working in Ballarat for more than 3 years. His previously worked as a General Practitioner in upper Hunter Valley NSW, and was a visiting Medical Officer at local hospitals treating patients presenting with various emergency and acute presentations. Dr Jalal has a background in treating blood disorders and cancer, with professional experience in Haemato-oncology and bone marrow transplants.
Dr Jalal speaks both English and Arabic fluently and enjoys being a chef for his family & friends, riding his bike, playing soccer and competing in chess.
Dr Jalal's message to everyone is, "To be happier, plan to become healthier."
Areas of Interest
Chronic Disease Management
Geriatrics, Aged Care and Palliative Care
Skin Cancer
Pain Management
Disability and multimorbidity management
Pediatrics
Men's Health
Sexual Health
Counselling for smoking cessation and weight control
Womens Health
Physical and Mental Health Plans
Languages Spoken
Arabic
English
Book an appointment with Dr Jalal

Dr May Thu
Dr May grew up in Myanmar and obtained her medical degree from University of Medicine in Yangon.
Before joining the Australia General Practice Training Programme, Dr May worked at Ballarat Hospital for three years in different medical specialties. With a passion for general practice, she has practiced medicine as a General Practitioner since 2017 and worked in rural community health care clinics in Lorne, Warrnambool and Ballarat.
Dr May has joined the Ballan GP Clinic team in early 2020 to pursue her career as a family doctor and to gain her fellowship with Royal Australian College of General Practitioners. She holds a Diploma in Child Health from Sydney Westmead Hospital.
Dr May has firmly settled in Ballarat where she has lived with her young family for 9 years. On her days off, she enjoys her time with her little boy and cooking Burmese cuisines.
Areas of Interest
Aged care
Women and Children's health
Family planning
Paediatric Health
Diabetes management
Chronic disease management
Skin checks
Minor surgical procedures
Languages Spoken
Burmese
English
Book Appointment with Dr Thu

Alison Eskdale (Nurse)
Alison completed her Nursing Degree at Australian Catholic University in Ballarat in 2003. She then moved to Melbourne to pursue her career at Western Health Footscray campus, before moving to Ballan in 2007.
A much valued member of the community in Ballan, which is home to her family and friends, Alison worked at ST JOG in Ballarat for five years, before commencing here at Ballan District Health & Care in 2015.
Alison has extensive knowledge and experience in Acute Care and Chronic Disease Management, as well as childhood immunisations within a clinical and community based environment.
Outside of work, Alison is a busy mum of three, who also enjoys gardening, camping and spending time with friends and family.
Areas of Interest
Childhood immunisations
Wound care
Health promotion
Health assessments
Immunisations
Languages Spoken
English
Book Appointment with Alison Eskdale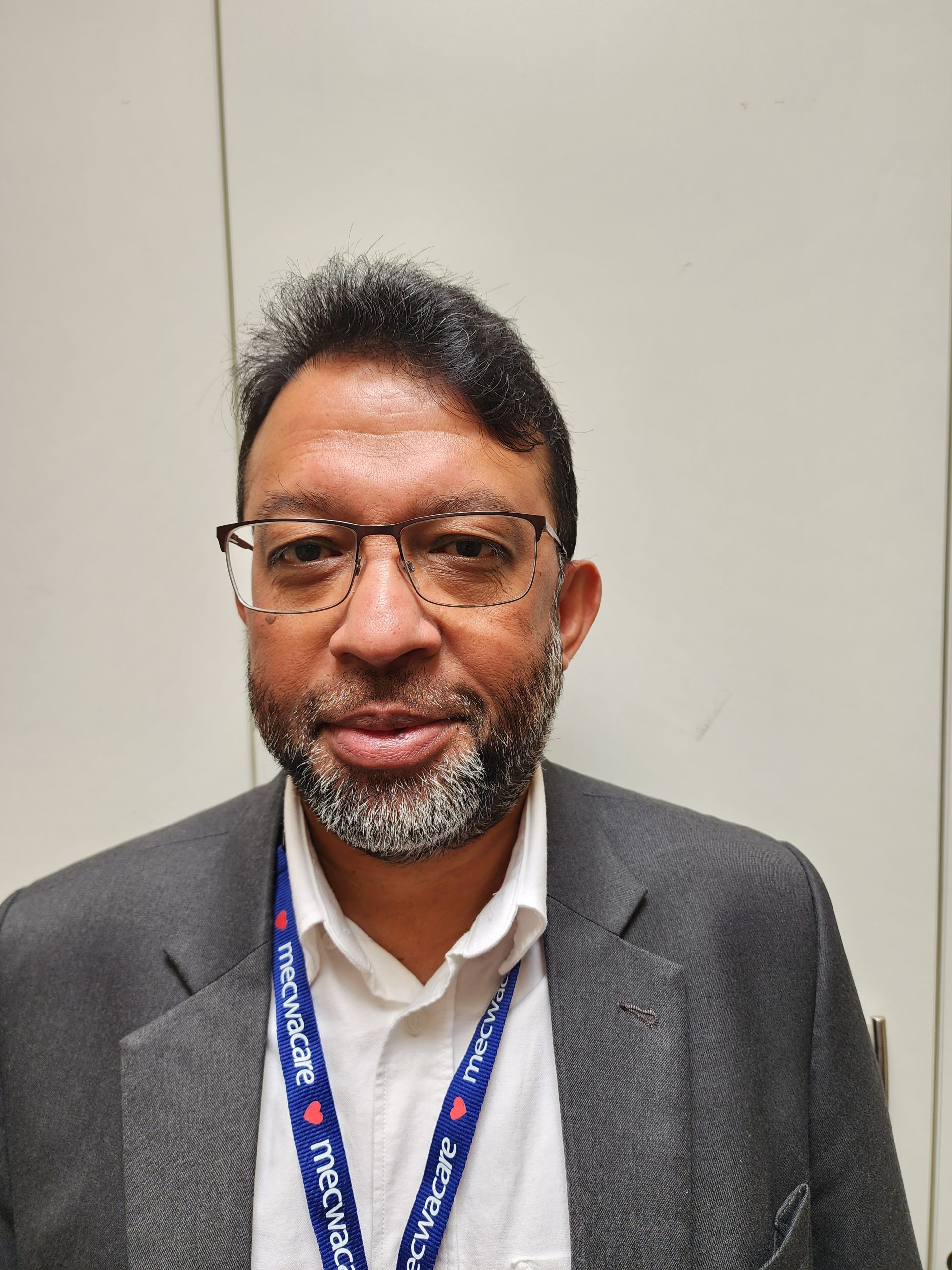 Dr Mirza Hossain
Dr Mirza completed his medical degree in Bangladesh. He started working in Australia in 2003 as a Psychiatric Doctor at Southern Health for the following 3 years. He later rotated through the departments in Monash, Dandenong and Casey Hospital.
Dr Mirza started in General Practice in 2009. He has completed Australian Medical Council Exam.
Dr Mirza joined mecwacare in Ballan in October 2022 to pursue his career as a family Doctor.
Dr Mirza has a keen interest and expertise in Psychiatry, Child and Adolescent Health, General Family medicaine, Chronic disease management, preventative health care and minor surgery.
Dr Mirza lives with his wife and children. Loves walking with family, loves watching soccer and taking road trips.
Areas of Interest
Family health
Mental health
Chronic disease management
Minor surgical procedures
Pediatrics
Aged care
Skin check
Diabetes management
Child & Adolescent Health
Health assessments
Preventive health
Languages Spoken
Bengali
English
Book an appointment with Dr Mirza